This summer I'm living in Tokyo, Japan for a 3 month research collaboration with the University of Tokyo JSK Robotics group, continuing my research on humanoid robots that I started with them in February.
Because I'm still a PhD student, I only get paid a small stipend, even though I live in Tokyo. To make living Tokyo affordable, I scoured the internet for a cheap room that was within walking distance of the University. After many comparisons I chose Tiger House Ueno-Okachimachi without ever touring the place, because it was only a 20 minute walk to work, cost $490 a month, they were ok with just 3 months, and it had no deposit/initialization fees. Unfortunately, it was the most depressing, smallest, worse place I've ever lived.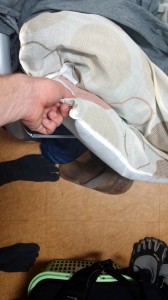 The room was so small I could lay in bed and touch the front and back of the room with my legs and arms at the same time, and I couldn't even stretch my arms full length without touching the sides of the room. The bed had no mattress, just a thin comforter thing you slept on.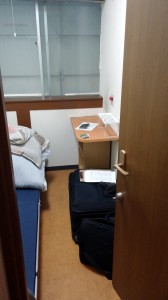 The walls were super thin and, even though everyone in the building tried to be quiet and respectful, simply by walking and opening doors I was awoken a lot at night. I had to install a phone app that played smoothing sleeping noises to help me sleep. The community was like living in a hotel – no one talked to each other and there was no real communal space. Except the hotel rooms were the size of a closet.
The place smelled so horrible. The bathroom was pretty disgusting. Particularly insulting was that I had to walk 3 stories up stairs to take a shower or use the kitchen, and the shower cost $1 to use. The kitchen was basically useless, and always disgusting. Despite having lived in Mexico at a camp ground, and Thailand in a bungalow, and camped many places, this was the worse place I ever lived!
**Luckily**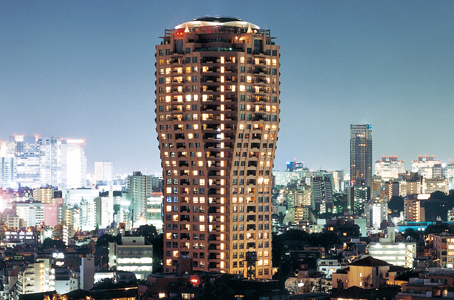 I met a friend towards the end of my first month in Tokyo who was sympathetic to my plight and who had a super nice apartment with two empty bedrooms. I moved in and it was completely the opposite of the slum I had been living in – some of the richest people in Tokyo live there! It is unbelievably nice, and its crazy the contrast in places I moved from: